Concept
---
Wente Wedding Mood Boards
BRIEF | Proposed color, pattern, visual style, and graphic concepts for rebrand of Wente Wedding to align with upscale experience and venue.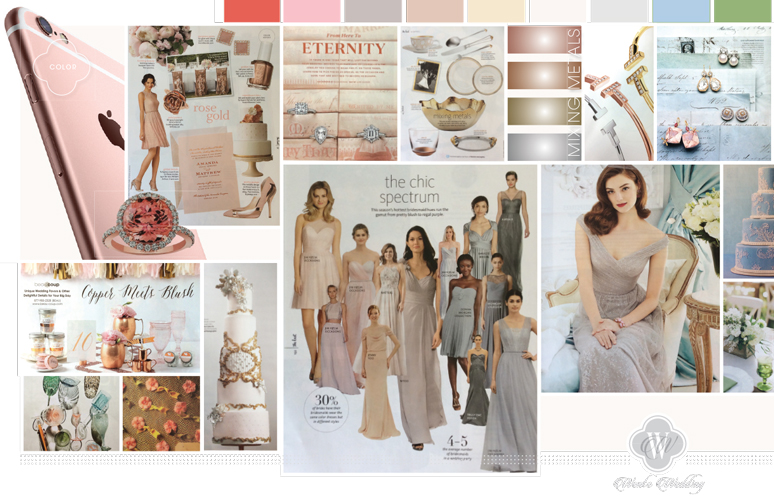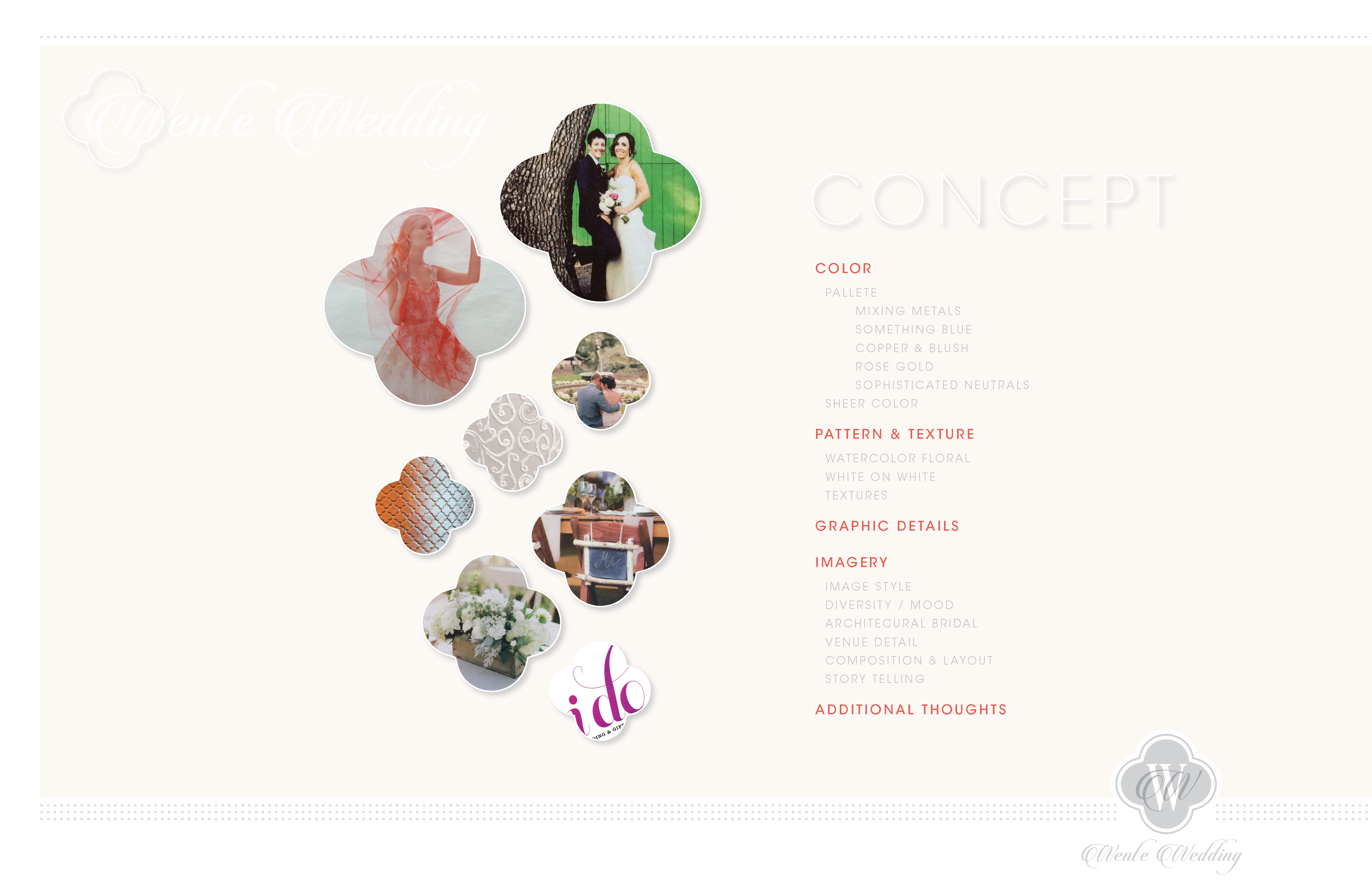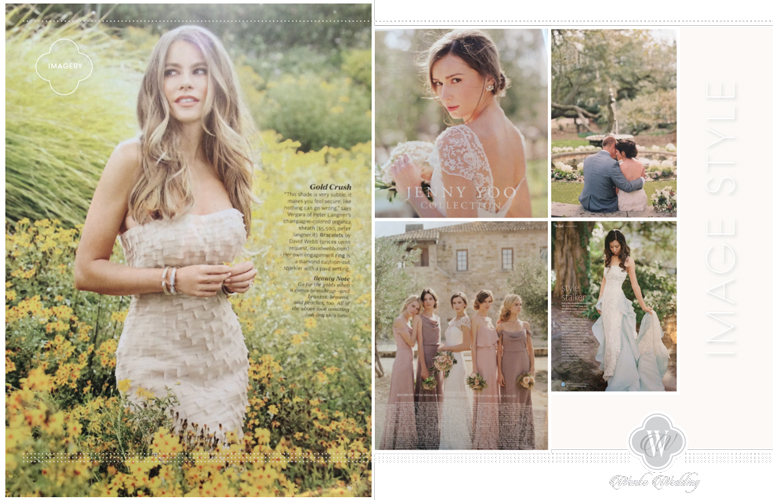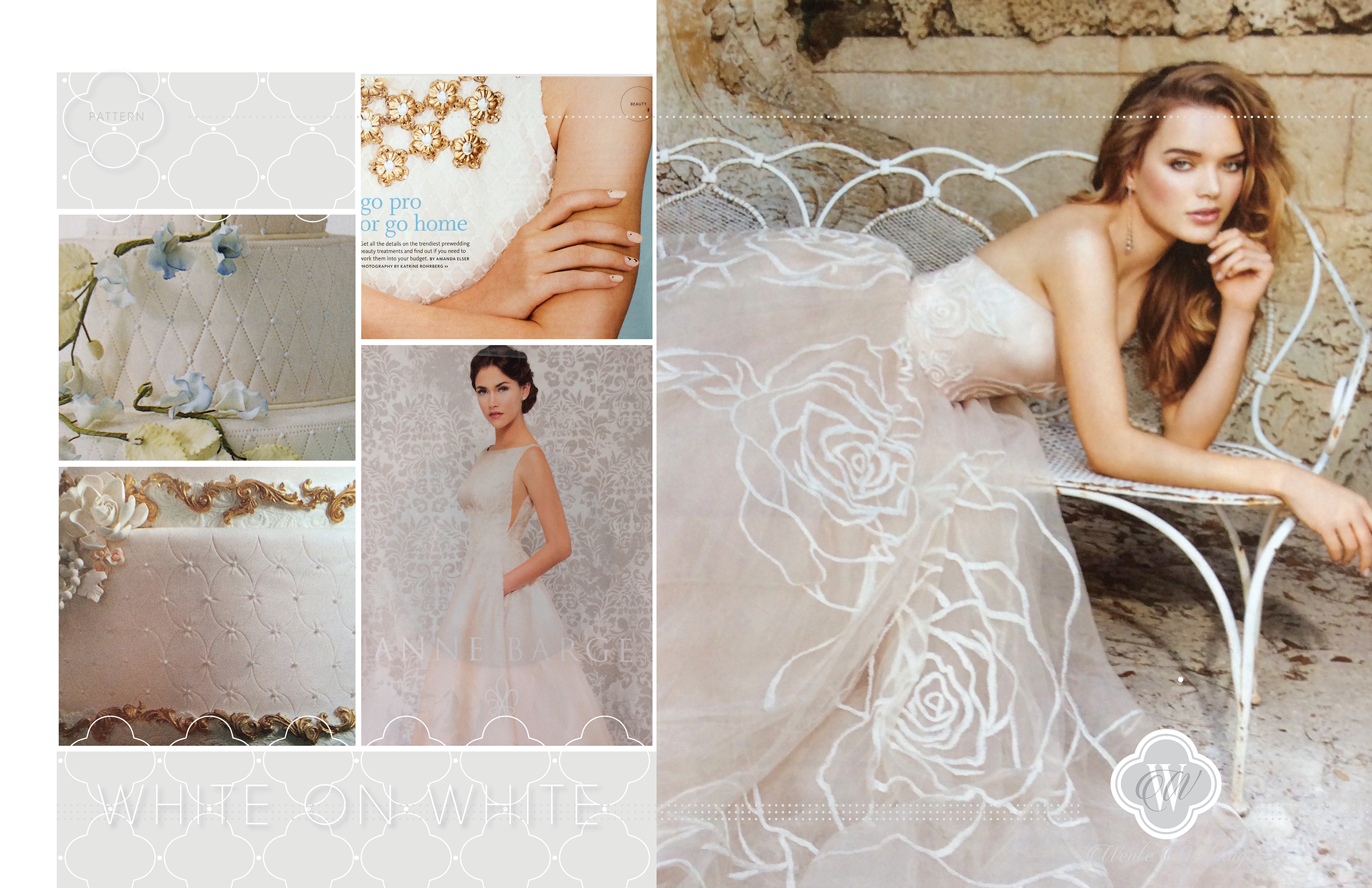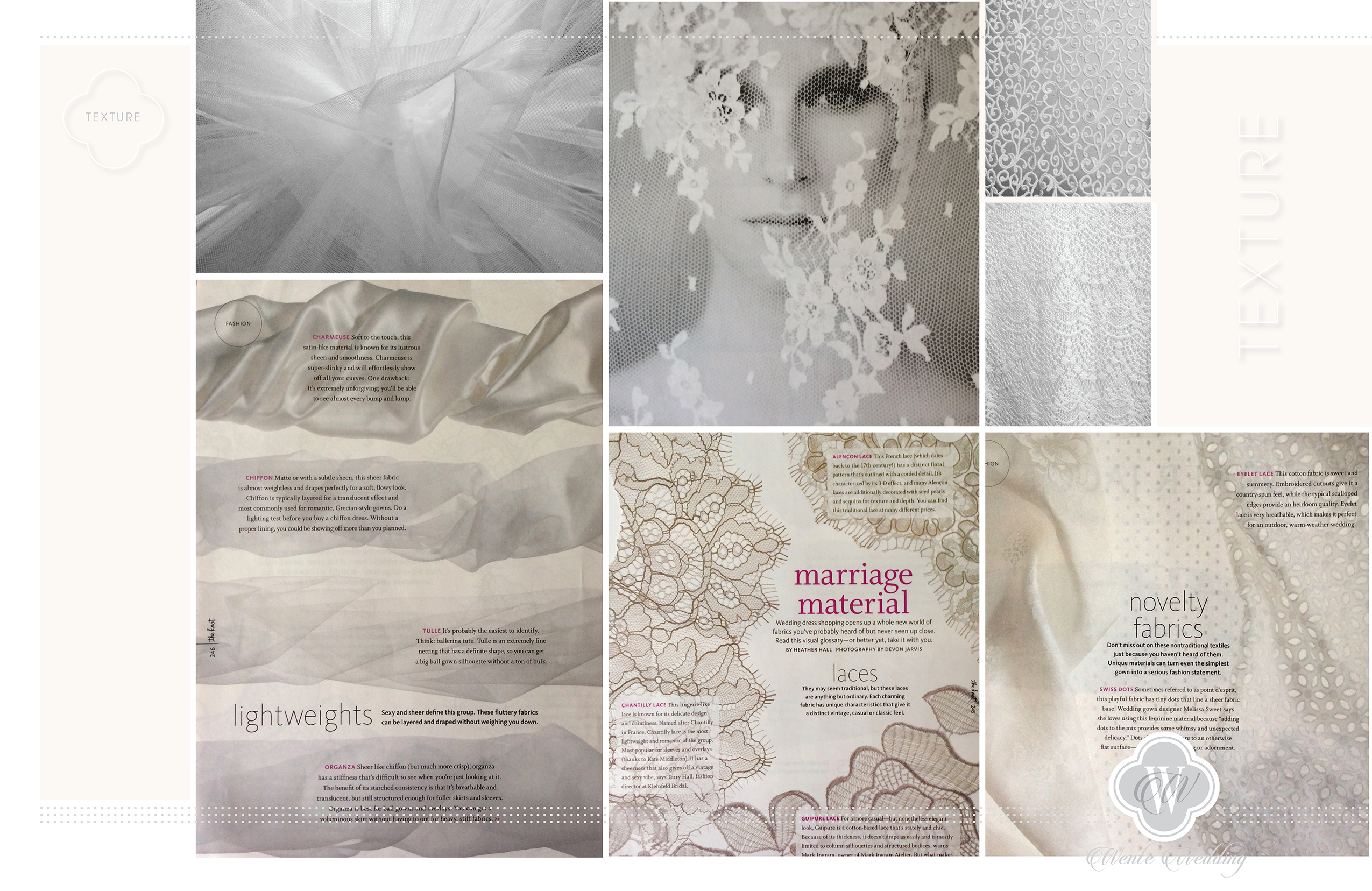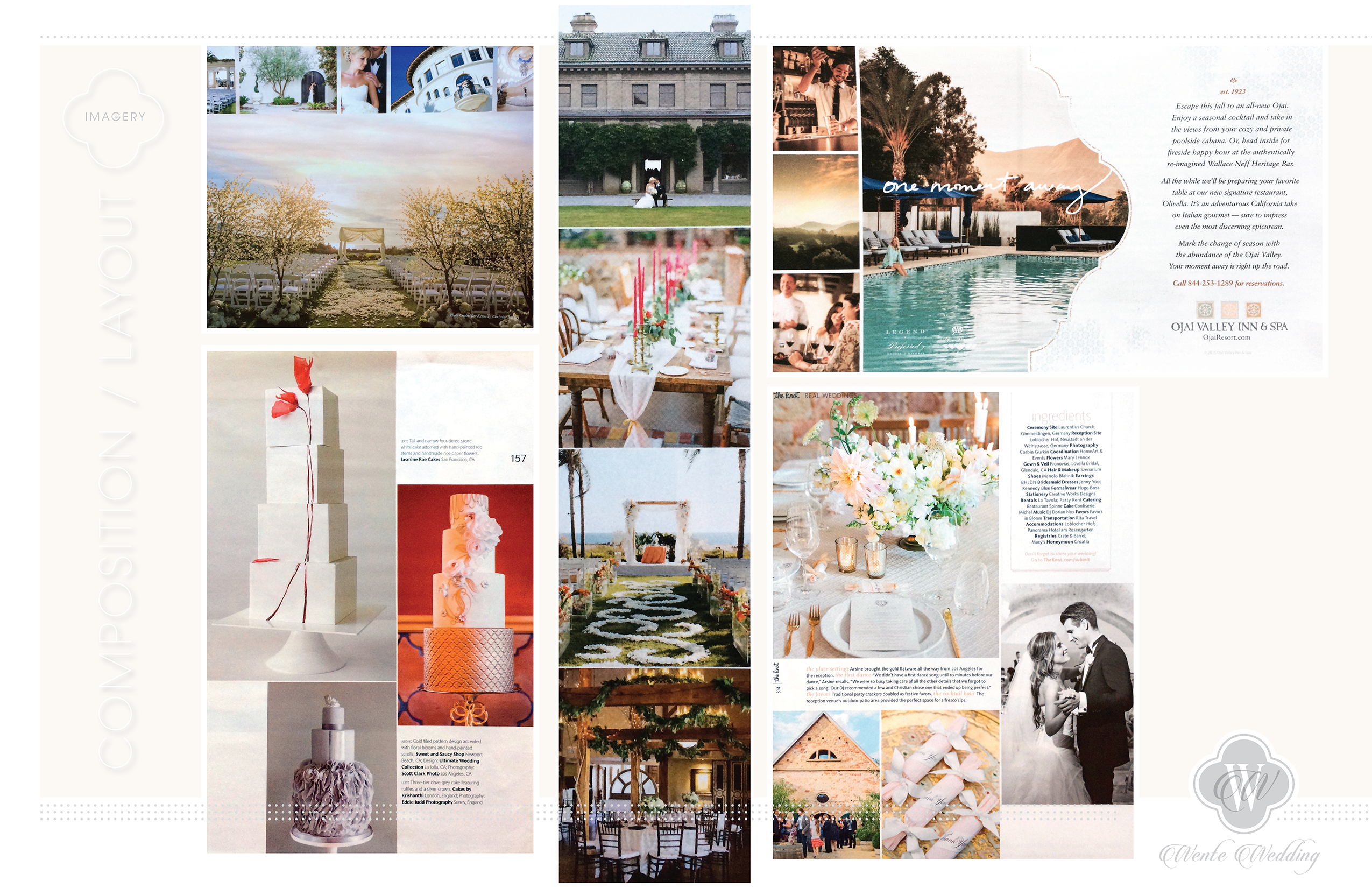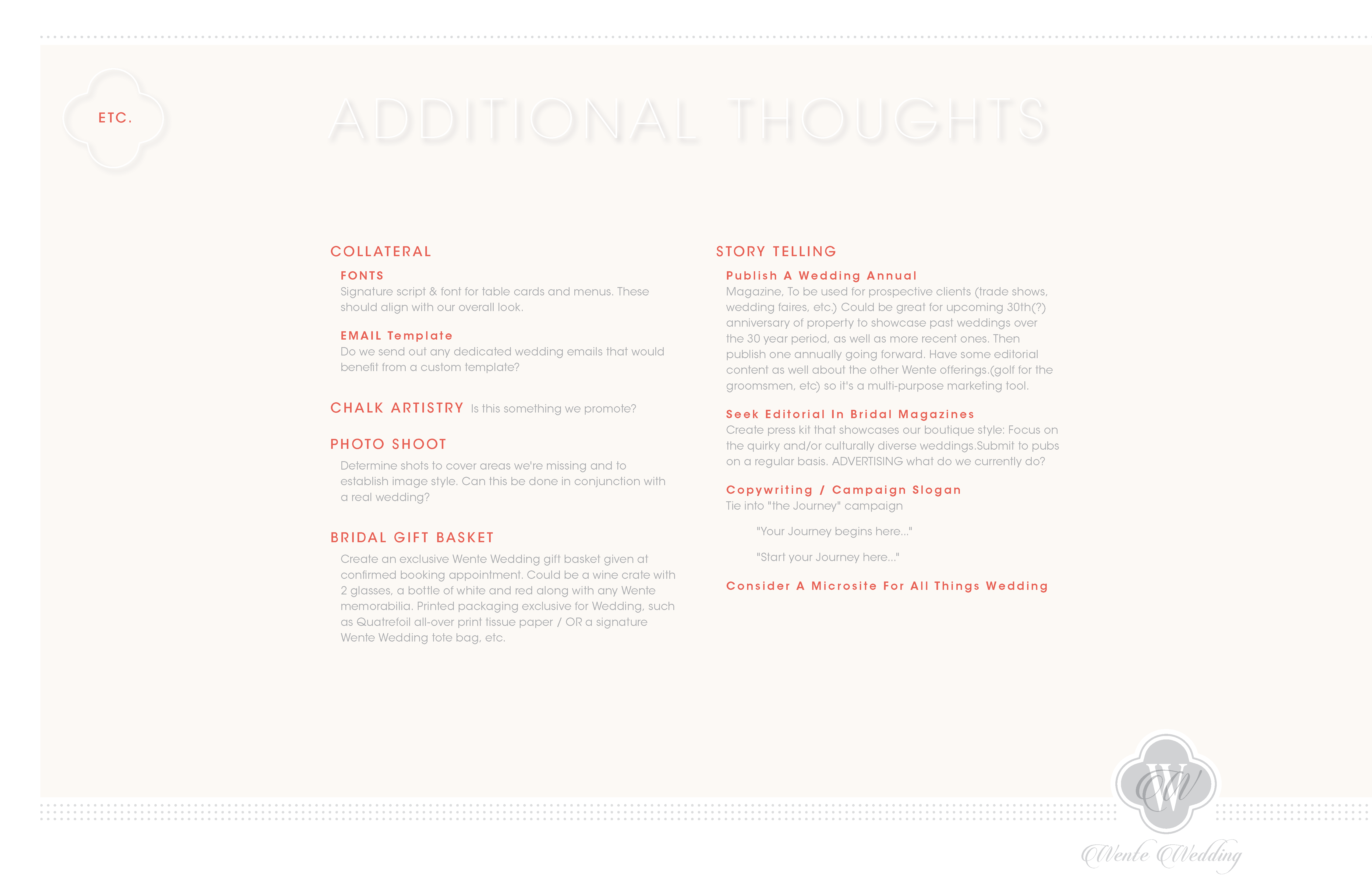 Wente Wedding Postcard
BRIEF | Utilize the new look and feel to create a promotional postcard sized piece for use at tradeshows and onsite at Wente properties, i.e. Tasting Rooms and Restaurant.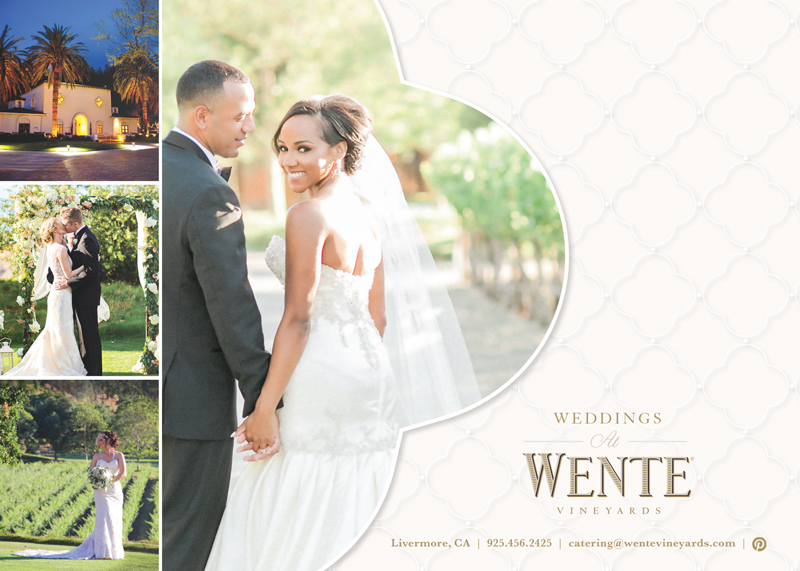 Wente Wedding Planner
BRIEF | Utilize new look and feel to create a live, fill-in-able digital pdf form to replace previous manual document. Used by wedding couple and catering staff. Should be user friendly, visually appealing, and branded to align with upscale wedding venue.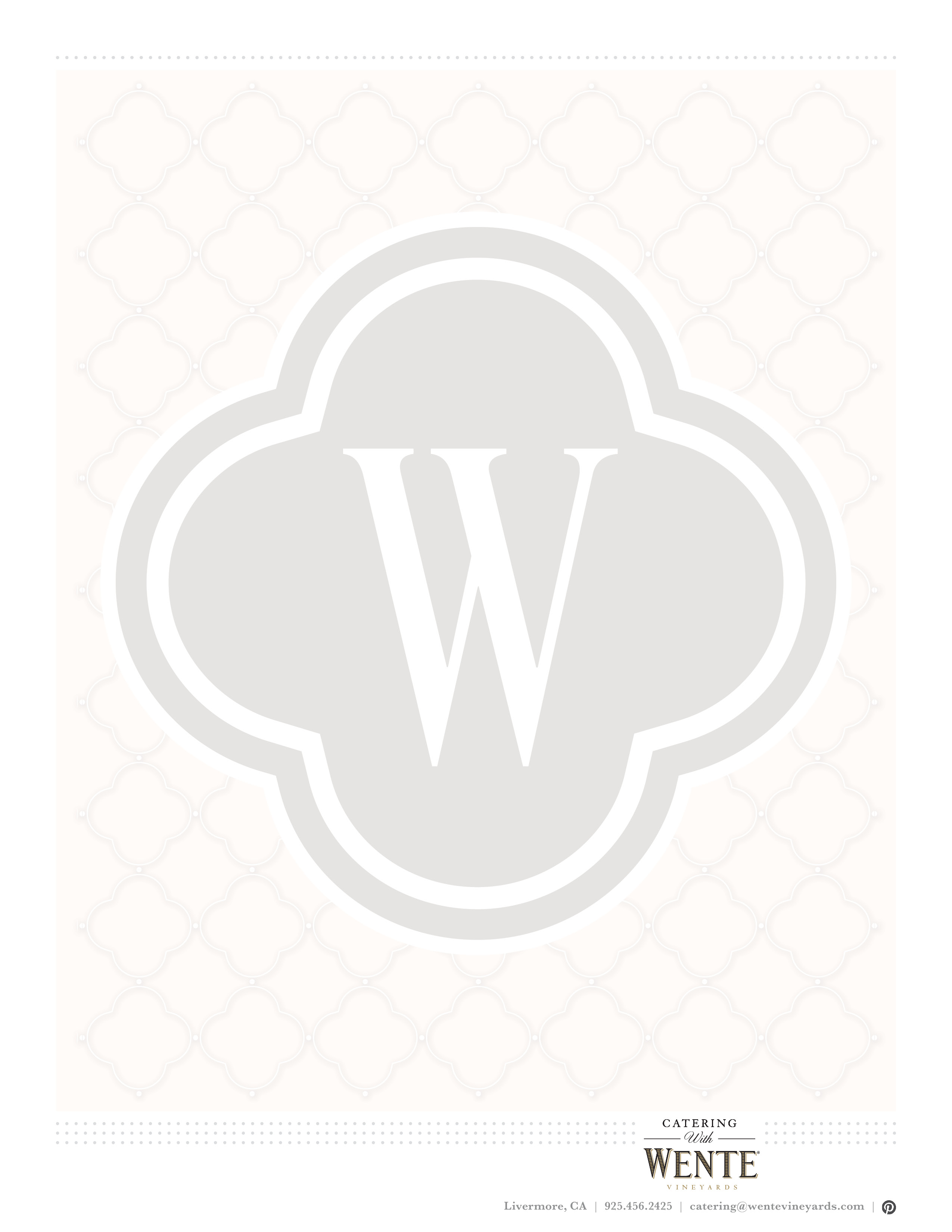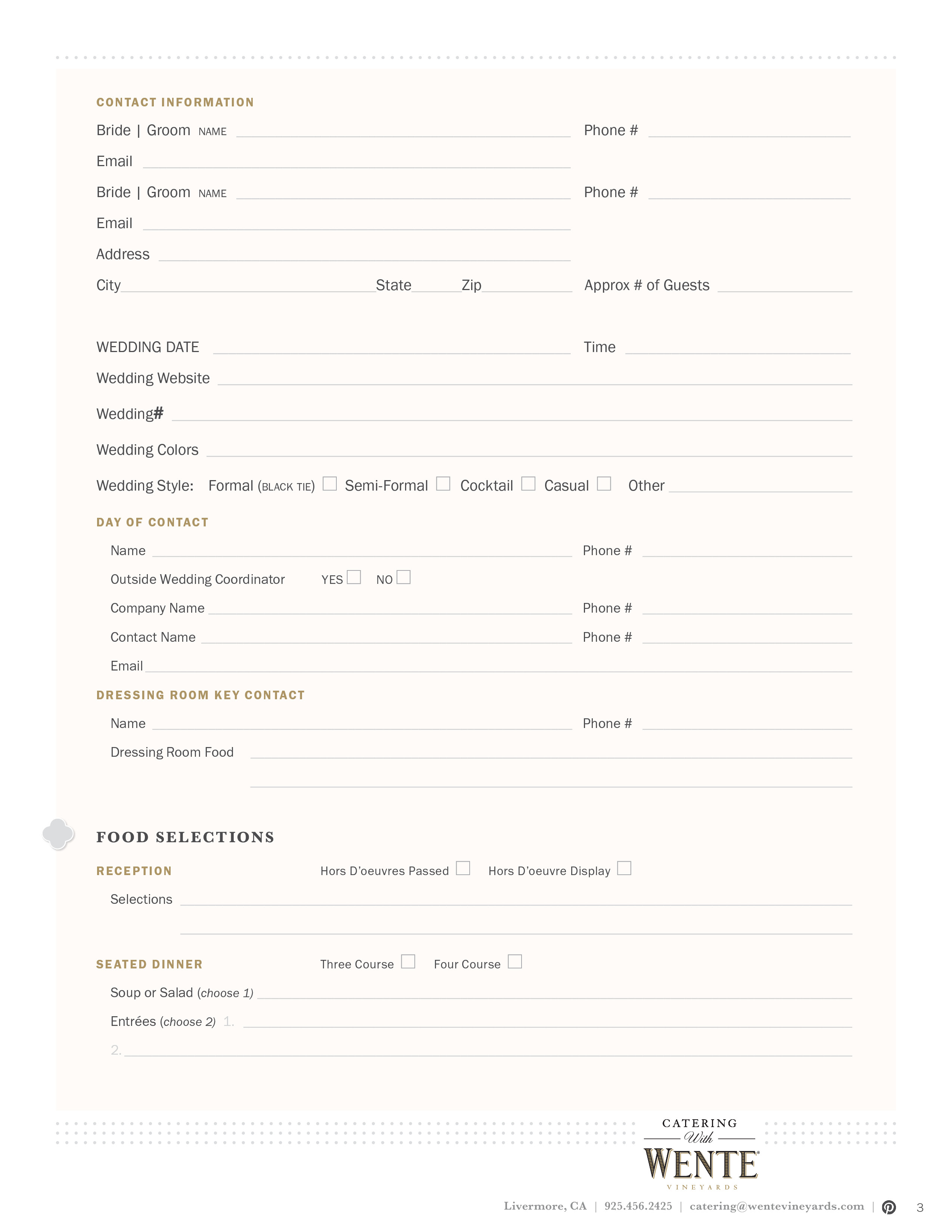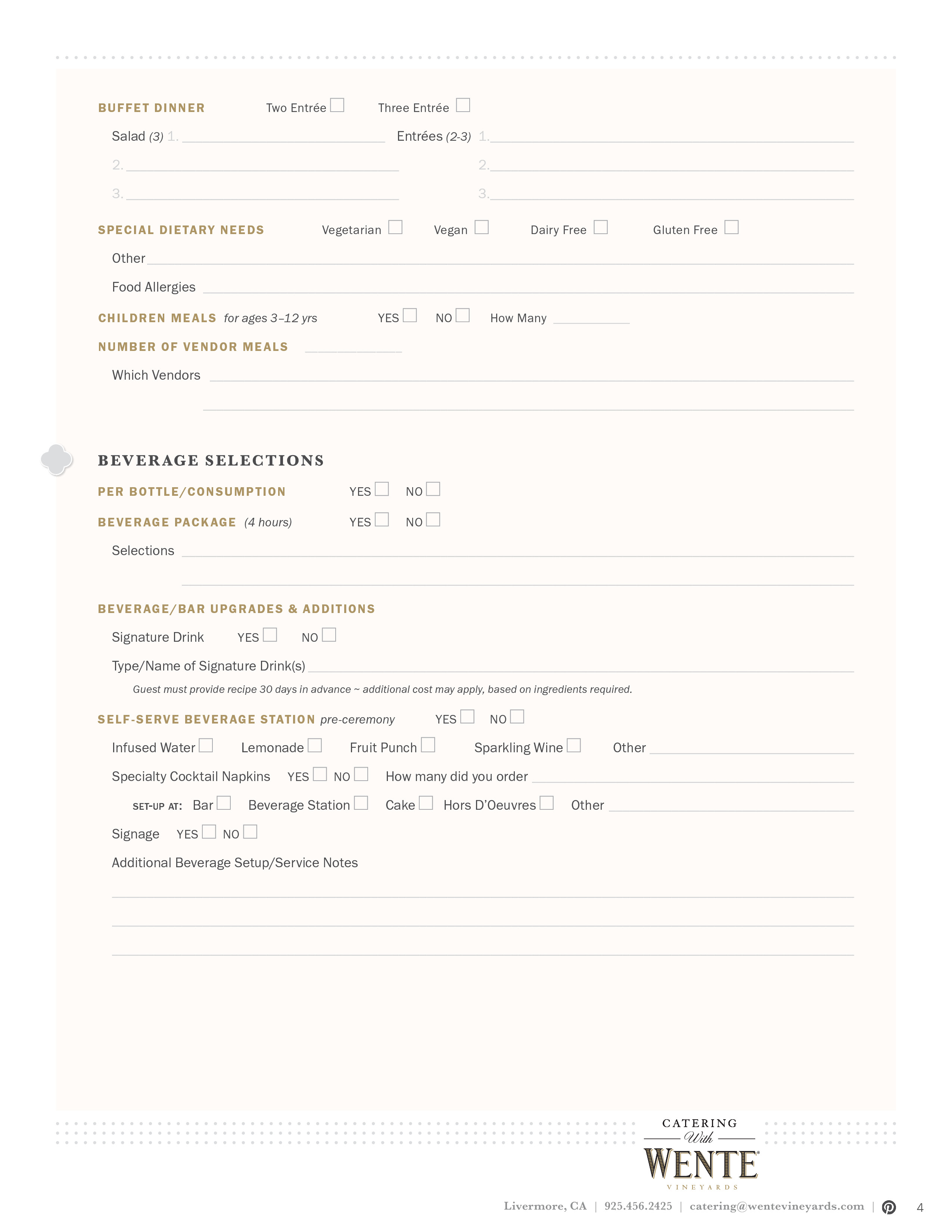 CLIENT | Wente Family Estates
COLLABORATION | Brent Gallant—Creative Director, Patice Yee-Green—Experiential Marketing Manager, Heather Jones—Catering Sales Director
TOOLS | InDesign, Illustrator, Acrobat, Word